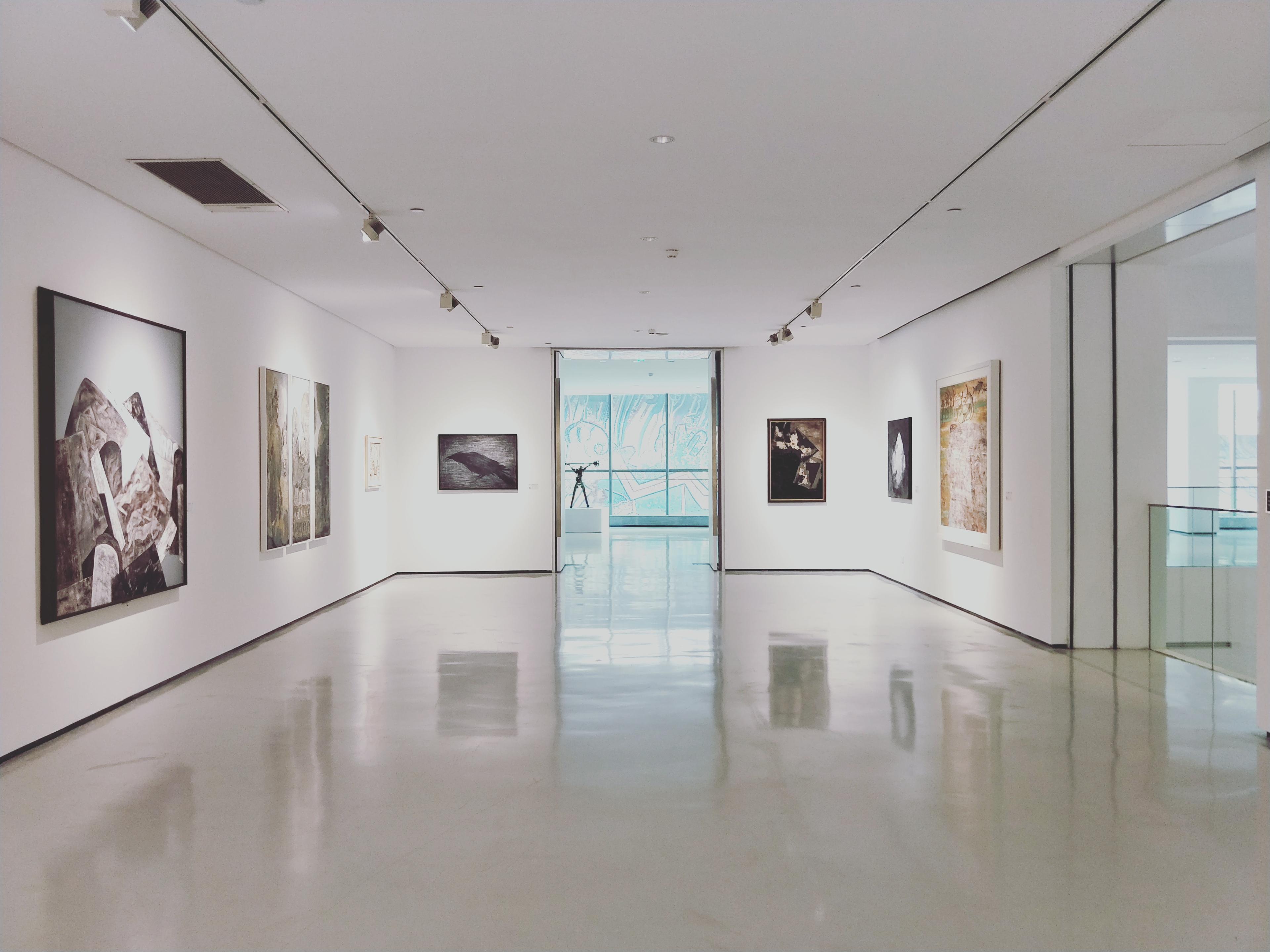 OPAQUE SYSTEM
Opaque system is open in a various arrangement of hues, with more than 10+ hues to browse. This system can be introduced with a few communicate alternatives, for example, silica sand communicate and Aluminum oxide pellet communicate. Opaque system is a standout among the most well-known type of epoxy flooring for the workplace. In the event that elusive conditions are a worry silica sand can be communicated into the epoxy offering a finished floor for a more secure workplace. As it is greatly impervious to the compound product, it is the intelligent decision for assembling offices floor application. Continue reading to learn more about our opaque system or give the Adhesives Lab USA North team a call today.
ADVANTAGES
✔ HIGH TRACTION COEFFICIENT
✔ A WIDE ASSORTMENT OF CUSTOM FINISHES
✔ INTERIOR OR EXTERIOR USE
✔ SUPERIOR DURABILITY & IMPACT RESISTANCE
✔ RAPID RETURN TO SERVICE
INDUSTRY APPLICATION
   ✔  RESIDENTIAL
   ✔  INDUSTRIAL & COMMERCIAL
   ✔  FOOD & BEVERAGE FACILITIES (STANDARDS)
   ✔  PHARMACEUTICAL (STANDARDS)
METALLIC SYSTEMS
METALLIC SYSTEM FULL FLAKES SYSTEM QUARTZ SYSTEM Previous Next METALLIC SYSTEMS Choosing from over 50+ enhanced metallic colors, these systems can be installed with multiple mixed colors or a single color. Decorative floor system for residential, commercial or industrial use. This system is both decorative and efficient, this floor system is also designed to be ergonomic, comfortable and resistant to heavy traffic. Beautiful finish, color brilliance and depth. Many unique designs can be made to create beautiful results.
ADVANTAGES
✔ MULTIPLE FINISH AND COLOR OPTIONS (MIX 2-3 COLORS)
✔ INDOOR USE
✔ MAY BE POLITICAL
✔ UV STABLE
INDUSTRY APPLICATION
✔ EXHIBITION ROOMS
✔ DEALERS
✔ RETAIL STORE
✔ PARKING AND GARAGE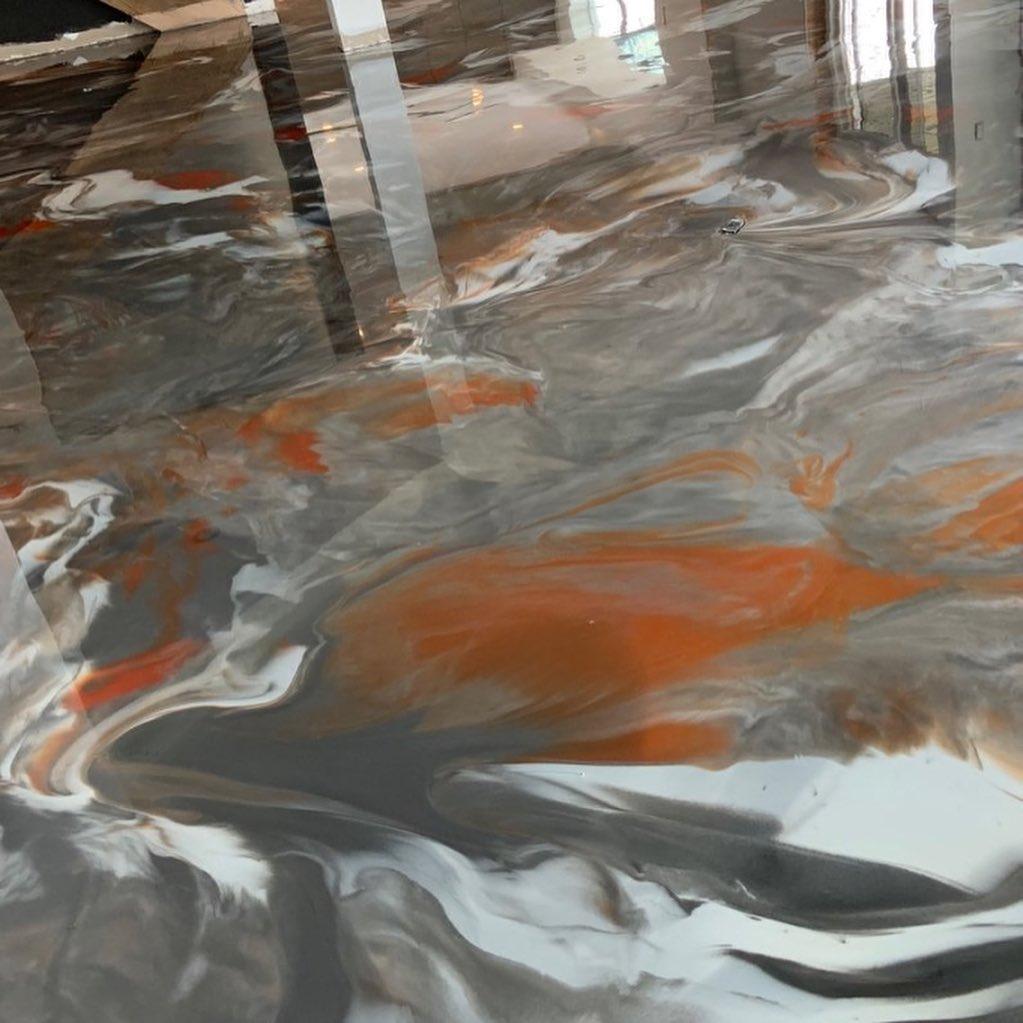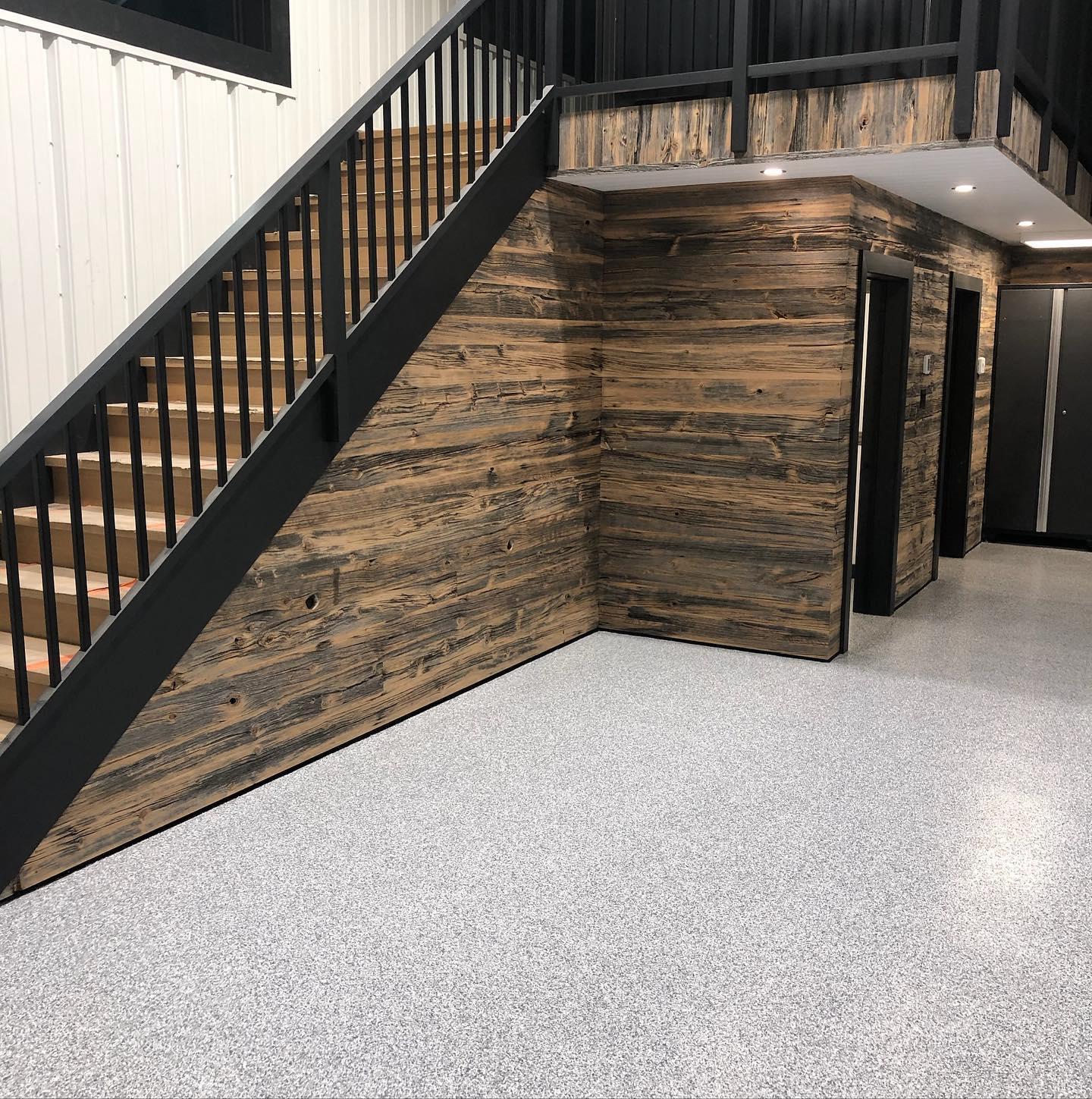 FULL FLAKES SYSTEM
Full flakes system is available in numerous collection of flake choices to get the coveted outcome. We can even influence custom flakes enhance your floor. Enriching flakes comprise of shading quartz or vinyl drops and 100% strong epoxy folio. This system is perfect for individuals who need to have various alternatives of wrap up. Also, this system is ideal for obligation movement regions, for example, passageway ways, schools, cafeterias, clean rooms, and research facilities. They are protected, simple to clean, with stylish interest and plan adaptability.
ADVANTAGES
✔ CAN BE USED ON VERTICAL SURFACE
✔ WIDE CHOICES OF BLENDS AND COLORS
✔ UV COATING
✔ HIGH RESISTANCE TO CHEMICAL ( EX : GAS & OIL)
INDUSTRY APPLICATION
✔ RESIDENTIAL & COMMERCIAL GARAGES
✔ RESIDENTIAL BASEMENTS & PATIO
✔ EDUCATION & INSTITUTIONAL
✔ SUPERMARKET
QUARTZ SYSTEM
Quartz is an exceptionally sturdy covering application which is a two-fold communicated of hued quartz totals with polyaspartic or epoxy solid coatings. This system is ideal for the most requesting overwhelming movement conditions, particularly in zones which require high foot traffic.
ADVANTAGES
✔ HIGH DURABILITY & IMPACT RESISTANCE
✔ INTERIOR APPLICATION WITH NO HARMFUL ODORS
✔ EASY TO CLEAN
✔ CUSTOM FINISHES
INDUSTRY APPLICATION
✔ EXTERIOR WALK-WAYS
✔ RESIDENTIAL & COMMERCIAL
✔ EDUCATION & INSTITUTION
✔ PHARMACEUTICAL (STANDARDS)