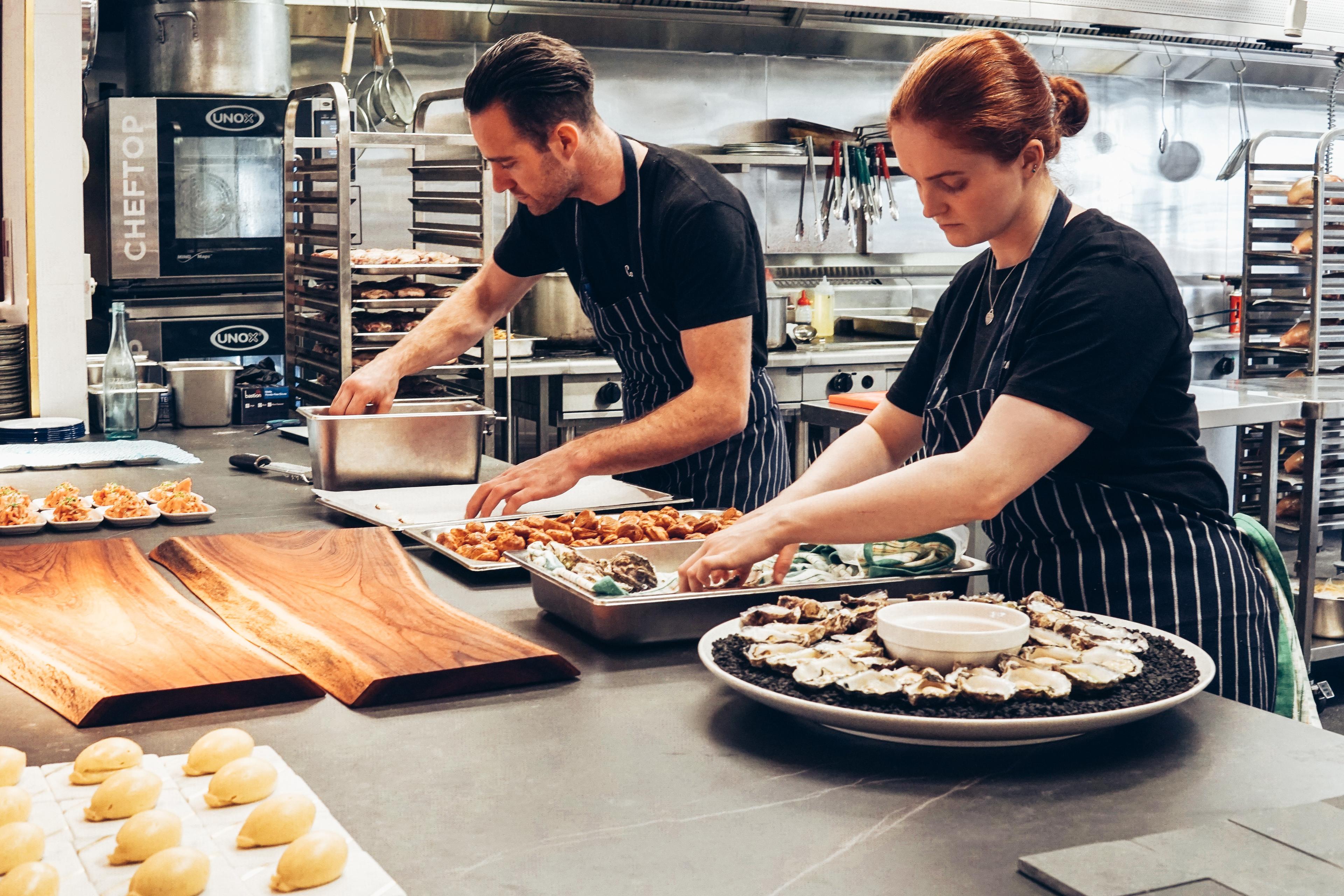 FOOD AND BEVERAGE
Clean, predominant floor execution for sustenance preparing situations. You'll discover sterile, slip safe and enduring surfaces offered in different plans that confront unforgiving compound spills and warm stun, warm cycling, and furthermore visit cleaning. Continue reading for more information or give the Adhesives Lab USA North team a call today.
ADVANTAGES
   ✔ OFFER IN A RANGE OF THICKNESSES
   ✔ HEAT RESISTANT
   ✔ RESISTANT TO: KETCHUP, MUSTARD, BEER AND SODA
   ✔ SOLID-COLOR QUARTZ MAY INCORPORATE A VARIETY OF COLORS
   ✔ ACID RESISTANT
  ✔ SUPERIOR IMPACT & ABRASION RESISTANCE
   ✔ CHEMICAL & STAIN RESISTANT
   ✔ SEVERAL COLORS
   ✔ CUSTOMIZED FINISHES AND TRACTION COEFFICIENTS
APPLICABLE SYSTEMS
Opaque System
Waterproofing (POOL)
Security Line
Covebase
Full Flakes System
PHARMACEUTICAL
Shape meets work with regards to floors for this fundamental industry. Preparing, bundling, labs and vivariums request floors that perform – concoction, effect and scraped area safe floors that meet high plan measures. Our consistent, brightening floors give all that and are offered in huge accumulations, mixes and wraps up.
ADVANTAGES
✔ SUPERIOR CHEMICAL RESISTANCE
✔ SOLVENT-FREE, VOC-FREE, GREEN-FRIENDLY
✔ APPLY & RETURN TO SERVICE WITH HOURS
✔ ANTI-MICROBIAL
✔ DIFFERENT FINISHES AVAILABLE
APPLICABLE SYSTEMS
Opaque System
Waterproofing (POOL)
ESD System
Covebase
Full Flakes System